SERVICE
Search
Field Search

Field Search is a search method used for more detailed search

Number Search

You can search by using the patent number information of a country such as application number, publication number, and registration number

Step Search

Step Search is a search method used for finding variable information on the search results with various changes in search keywords by operating between the steps.

A.I Search

A.I algorithm which is optimized for patent provides search results through similarity measurement based on the meaning.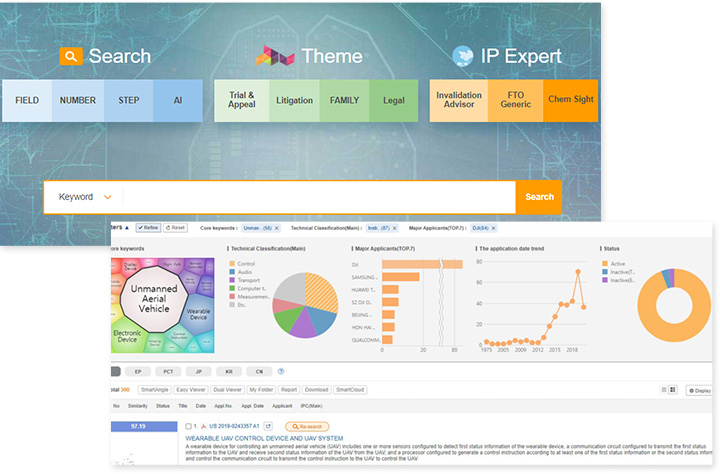 Analysis
SmartAngle

SmartAngle is a visualized statistical analysis that allows users to view the patent in various perspectives on the Web.

SmartCloud

SmartCloud is a service that enables technical keyword filter by various perspectives. This helps understand associated technical keywords at a glance using the AI algorithm.

Citation Analysis

Citing/Cited references provided in text and visual mode. Self-Citation / Non-Self-Citations, Text Mode, Visual Mode.

Claim Analysis

Claim has a several sub-sections, which can be changed depending on the status of the document.
Claim analysis allows the users to easily distinguish such changes and utilize the information more powerfully.
Review
Report

The Report is a summary of results that allows users to view and display search result data at a glance , and provides the Tech flow to identify the flow of technology of user selected patents in time series, which can also be edited on the web.

Easy Viewer

Users are always doing different work.
WIPS Global provides various review option to make working time reduce.
Easy Viewer can help to review a large amount of patent information conveniently and quickly.

Dual Viewer

2 different documents in one page.
Detail comparison of the claims, descriptions and the drawings.
NMT Translation
WIPS Global provides high quality NMT(Neural Machine Translation) which is supported by A.I algorithm.
The NMT outperforms machine translation that utilizes A.I to cover full-text of CN, JP and KR patent document.
It's serviced in all function of WIPS Global such as View Details, Easy Viewer, Dual Viewer, Claim Analysis and Invalidation Advisor etc.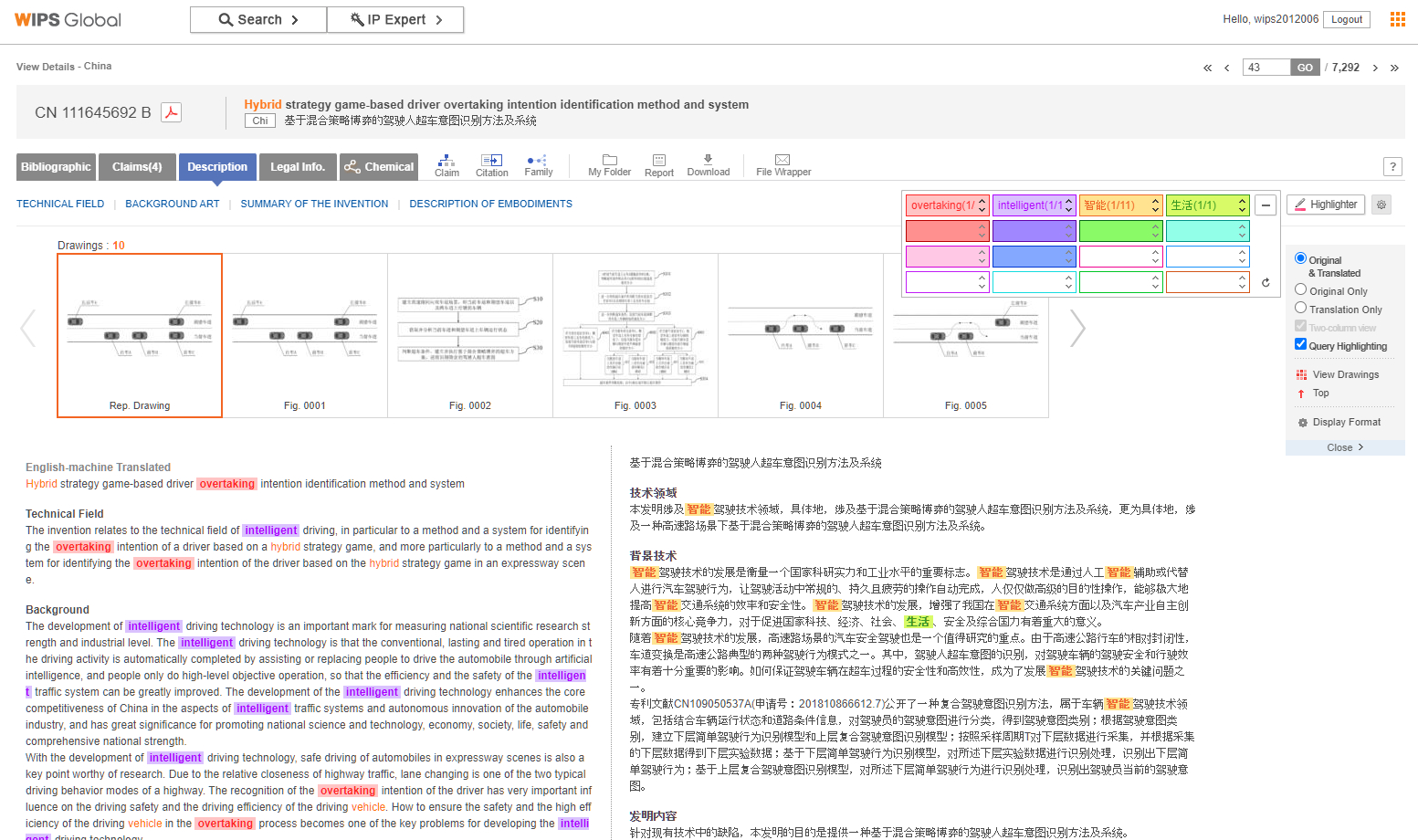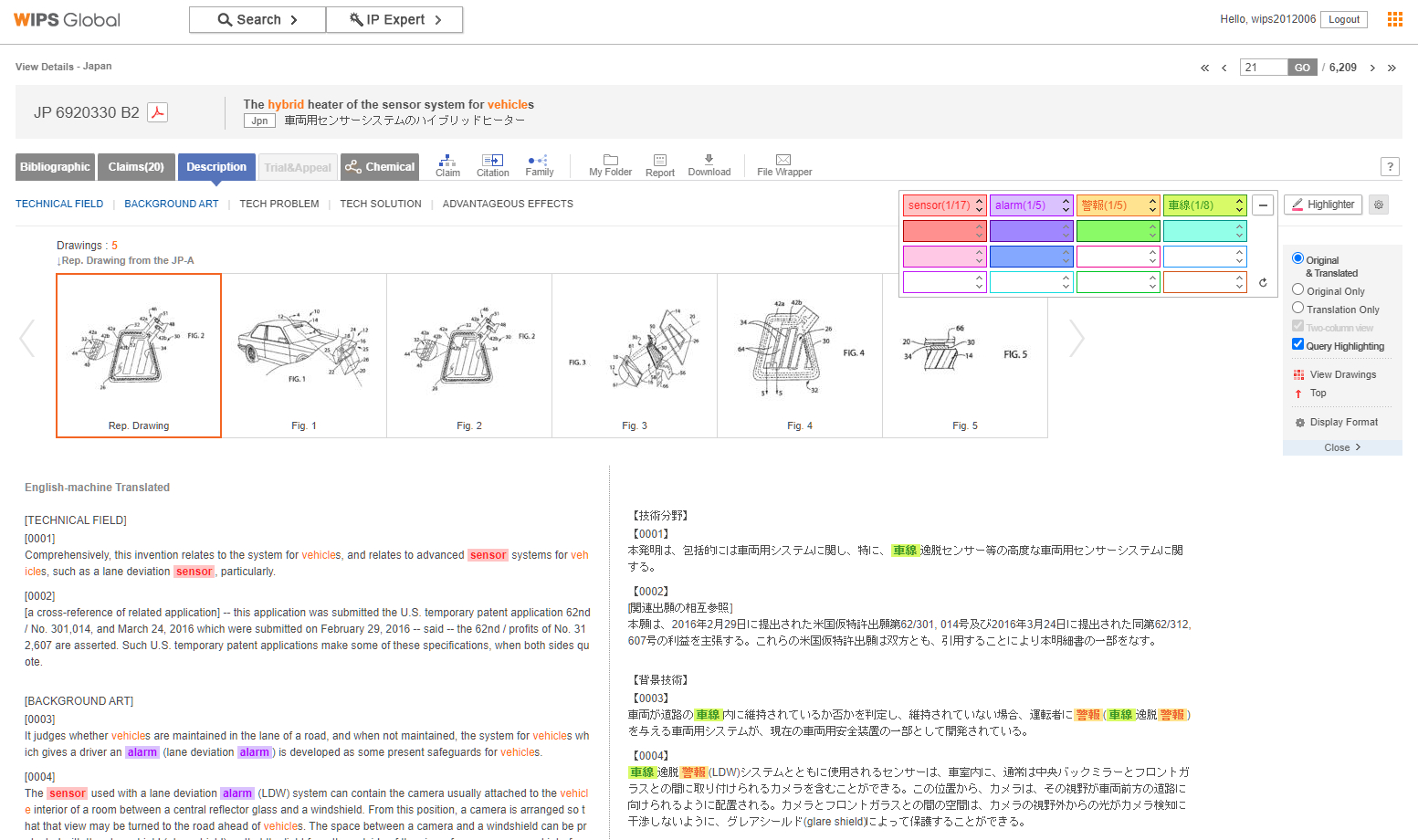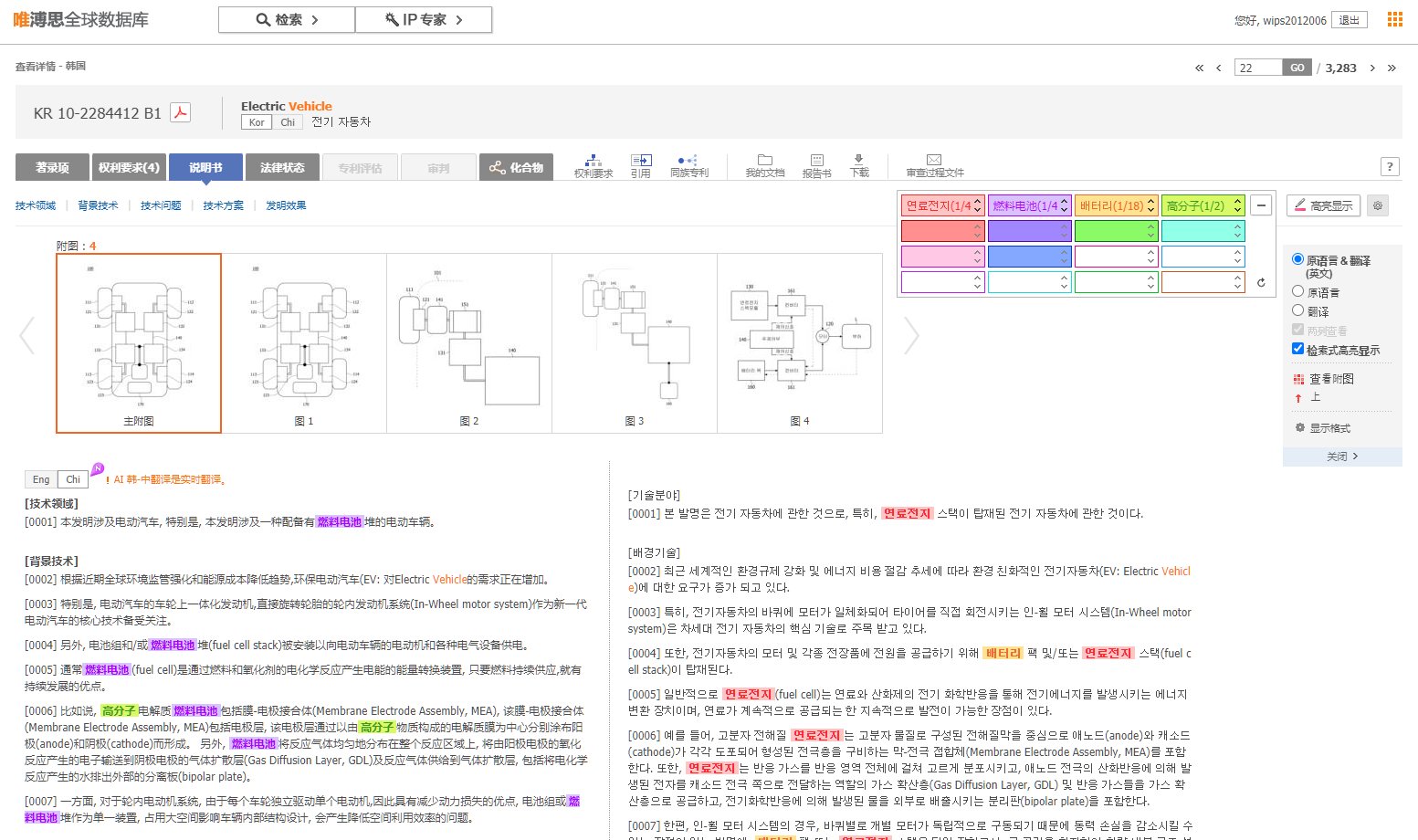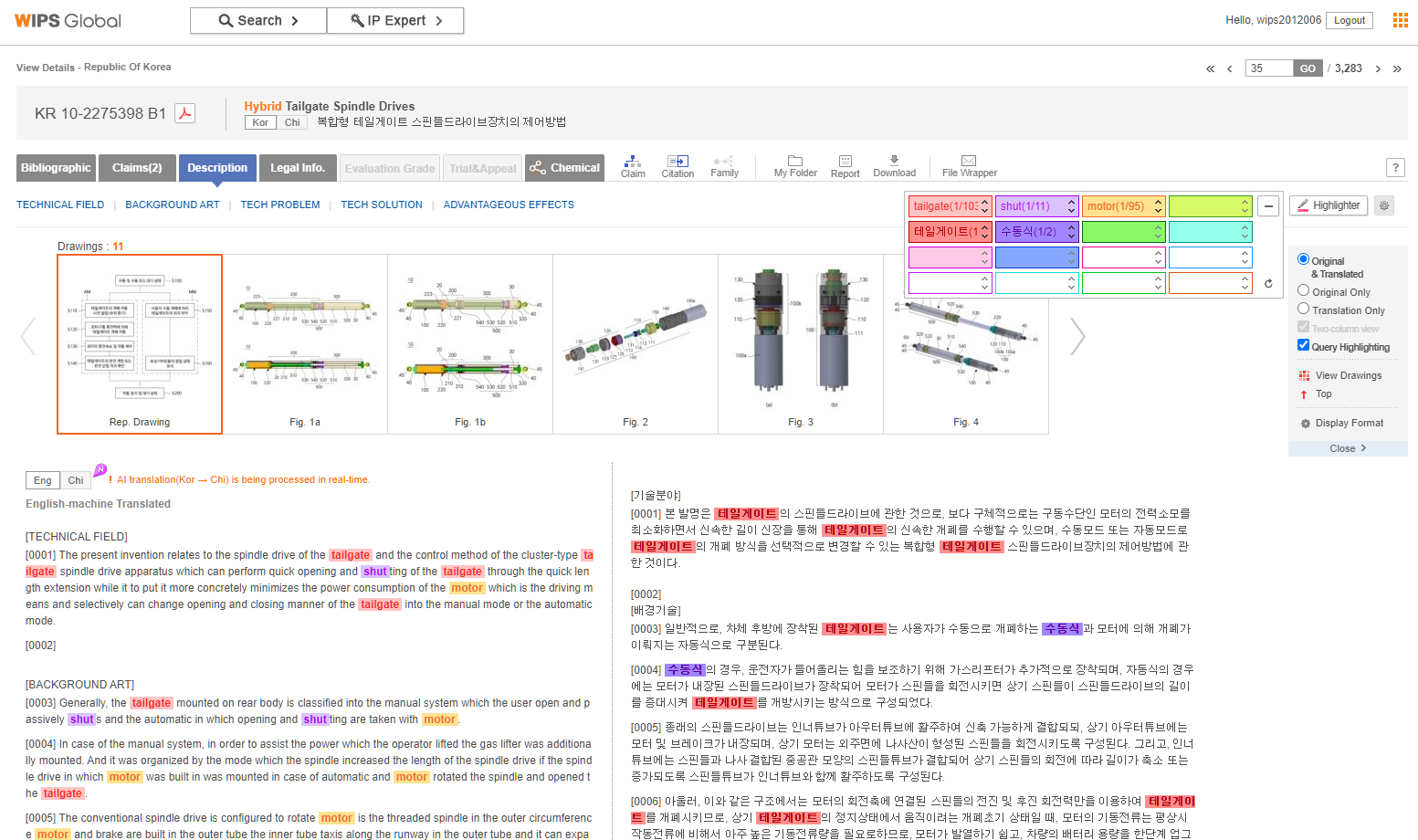 IP Expert

Chem Sight

User can search for the compound name or can draw the structure to search. In addition, user can check the patent documents including the compound searched at the same time, with the AI algorithm supporting more efficient searching.

Invalidation Advisor

Invalidation Advisor is useful when you want to invalidate a valid patent (Target Patent). User can quickly find the necessary documents through WIPS algorithm by entering a registration number that needs to be invalidated as it provides essential documents that needs to be reviewed in order.

FTO Generic

WIPS Global provides US FDA Orange book information with its related patent list together.