SERVICE
IP Consulting
SERVICEIP Consulting
IP Analysis

IP analysis service performs in-depth analysis of raw data to help users identify technology, applicants and technology distribution trends.

R&D Strategy

Provide R&D strategic consulting service integrated with information to support the R&D planning step that meets the market demand and satisfy the future technology market for the optimization of R&D success

Tech. Commercialization

Evaluate the business items or R&D results to assess the validity for commercialization. Deliver differentiated technology commercialization service by helping clients to design or brand successful strategies and predict possibility of intellectual property disputes that could occur.

Tech. Transfer

Technologies designed by government led research organizations, institutes and universities can be transferred to the industry for commercial usage through our Transfer of Technology service.

Tech. Evaluation

Secured expertise through evaluation by area (technique/ rights/ marketability/ business feasibility) of an evaluation organization and internal expert group. Provide prompt and accuate service with the best IPDB and specialized evaluation support system.
The reliability is guaranteed by external expert committee.
Technology Roadmap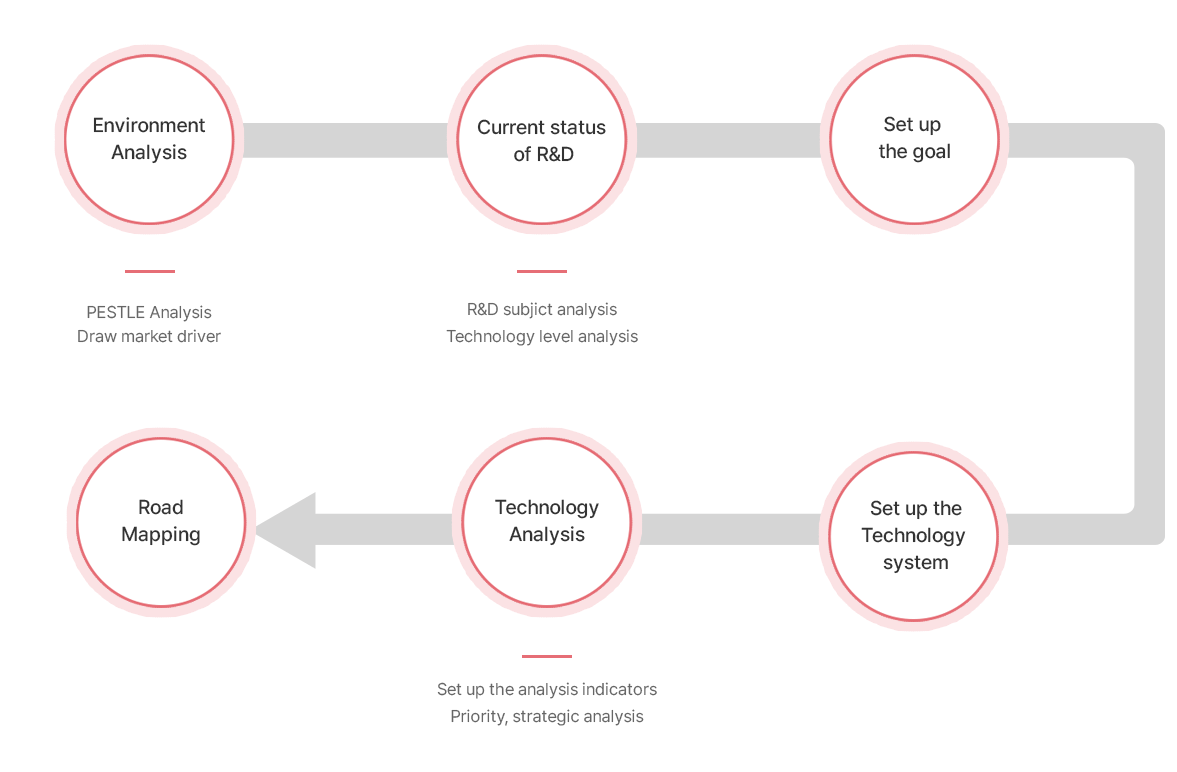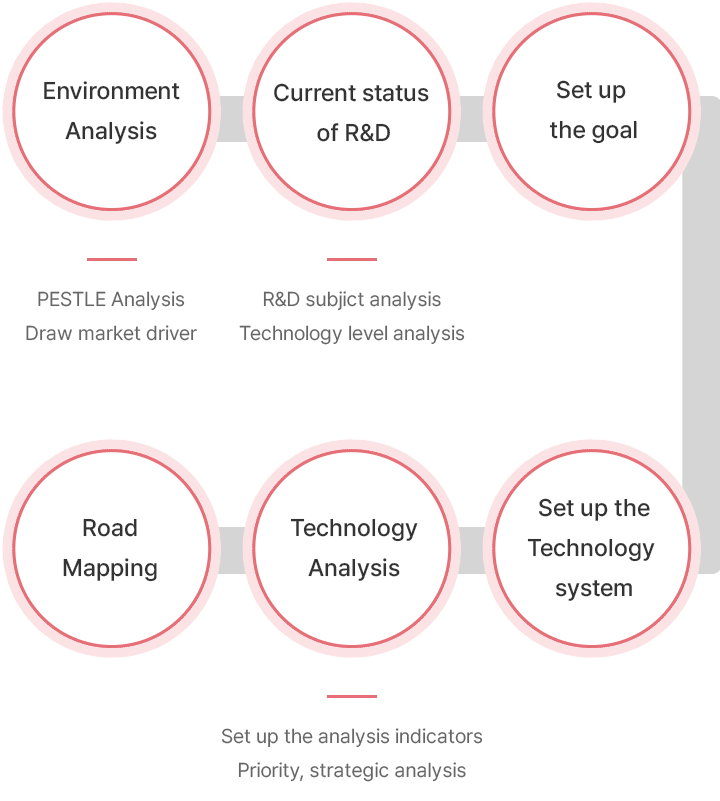 Technology road map is one of primary method of establishing medium and long term technology strategies.
It helps to establish long term R&D strategy by analyzing the R&D environment and the current situation and R&D level.